WE INSPIRE HOPE
in young families facing the loss of a parent
Connect
Give
ChariTEA | Our Story
TranquiliTEA Steeping Company is all about giving back to those in need. We Inspire Hope is a great cause that runs near and dear to our hearts. In March of 2022, owners Tawny and Bryce drove cross country to California to take care of her mother (Christine) for 4 months as she battled stage 4 rectal cancer. In the end the cancer took Christine's life and left a hole for a lot of us that were very close to her. Those that have dealt with different variations of grief know the great toll it takes on your life losing a loved one, but a lot of us can forget that there are many others including children that suffer from the same losses without any direction or support to help them deal with the loss, often times leaving them feeling hopeless with many unanswered questions. We wanted to offer our customers a chance to Inspire hope into young children dealing with loss and in need of direction. At check out you will be prompted to offer a donation to the charity, 100% of the amount donated goes directly into this non profit to help young children struggling with loss and looking for a shoulder to lean on.
WHY WE DO IT, HOW WE DO IT
1 in 20 Children Loses a Parent Before Turning 16​
We serve these children and their families with resources and relationships designed for the particular challenges they face. If you feel isolated or frustrated by illness, you belong here. Our events and on-going services provide content and community for each member of your family so you can know the hope of being loved.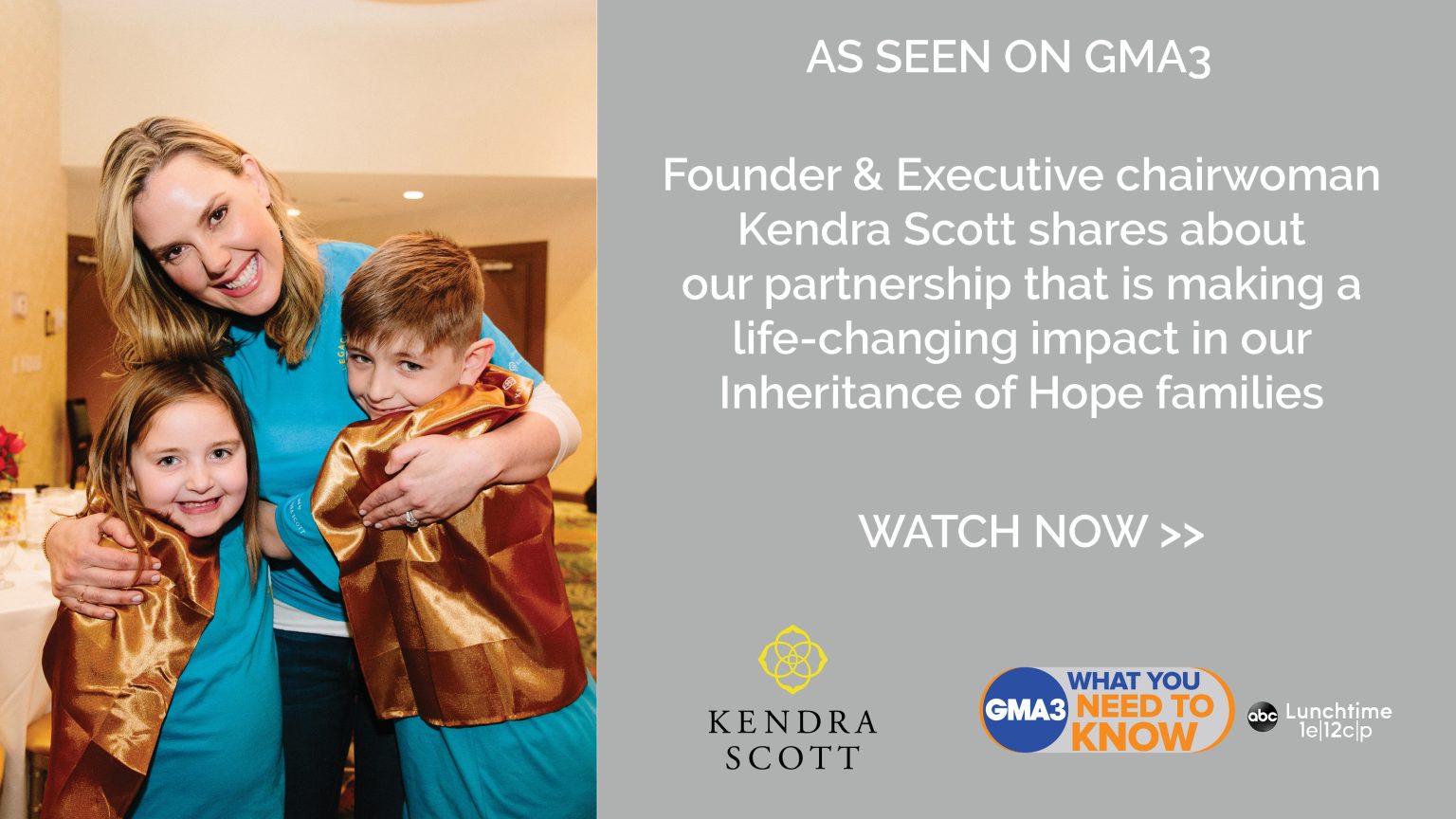 How To Help
Top-notch volunteers make Legacy Retreats®, Hope@Home™ Weekends, Hope@Home™ Groups, and Hope Hubs™ the most restful, the most memorable, and the most enjoyable for our families.
Apply online to be part of this hope-inspiring team!
VOLUNTEER INFO
PLANNED GIVING
We invite donations of any size and welcome gifts of stock, qualified distributions from your IRA, and estate gifts.
Contact Aaron@InheritanceOfHope.org or 914.213.8435
if you have questions or would like further information. Many thanks!

Everyone should have a will. Have you included Inheritance of Hope in yours?
Donations are tax-deductible to the extent allowed by law. EIN #75-3243566
PRAY
Prayer is a critical part of our service to Inheritance of Hope families. If you would like to be updated on specific prayer needs, join our prayer group on Facebook. We are very grateful for prayer care!
Join Prayer Group What You Need, When You Need It, Wherever You Are
RESOURCES & RELATIONSHIPS
Hope@Home™ App and Hope@Home™ Groups are available so you can enjoy Inheritance of Hope content and community anywhere, anytime!
Learn More